Management of Social Media
Management of Social Media
The Art of Social Media Management: Maximizing the Impact of Your Online Presence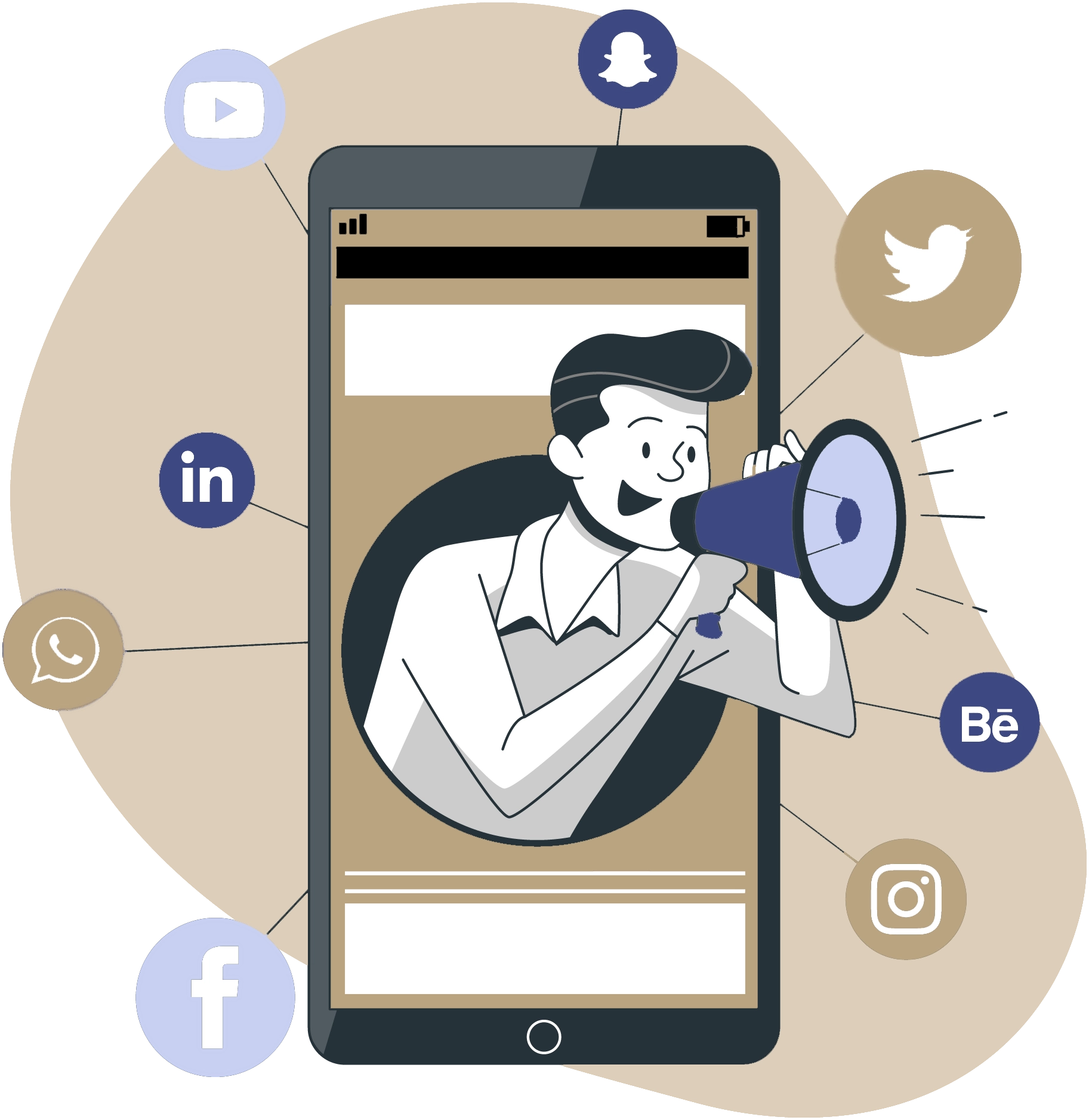 What is Social media management?
In today's digital era, having a strong online presence is crucial for individuals and businesses alike. Social media platforms have become powerful avenues for connecting with others, sharing information, and promoting products or services. Effective social media management can significantly enhance your online presence, helping you attract a substantial audience, build and establish your brand, and maintain a cohesive online identity.

Understanding the Importance of Social Networks
Social networks have transformed our way of communication, idea sharing, and interaction with others. They provide a platform for individuals and businesses to connect with their target audience, engage, and establish relationships. By utilizing social networks, you can increase brand awareness, drive website traffic, generate sales leads, and ultimately enhance your online visibility. Whether you're an influencer, entrepreneur, business owner, expert, artist, or marketer, understanding the importance of social networks is crucial for achieving your goals.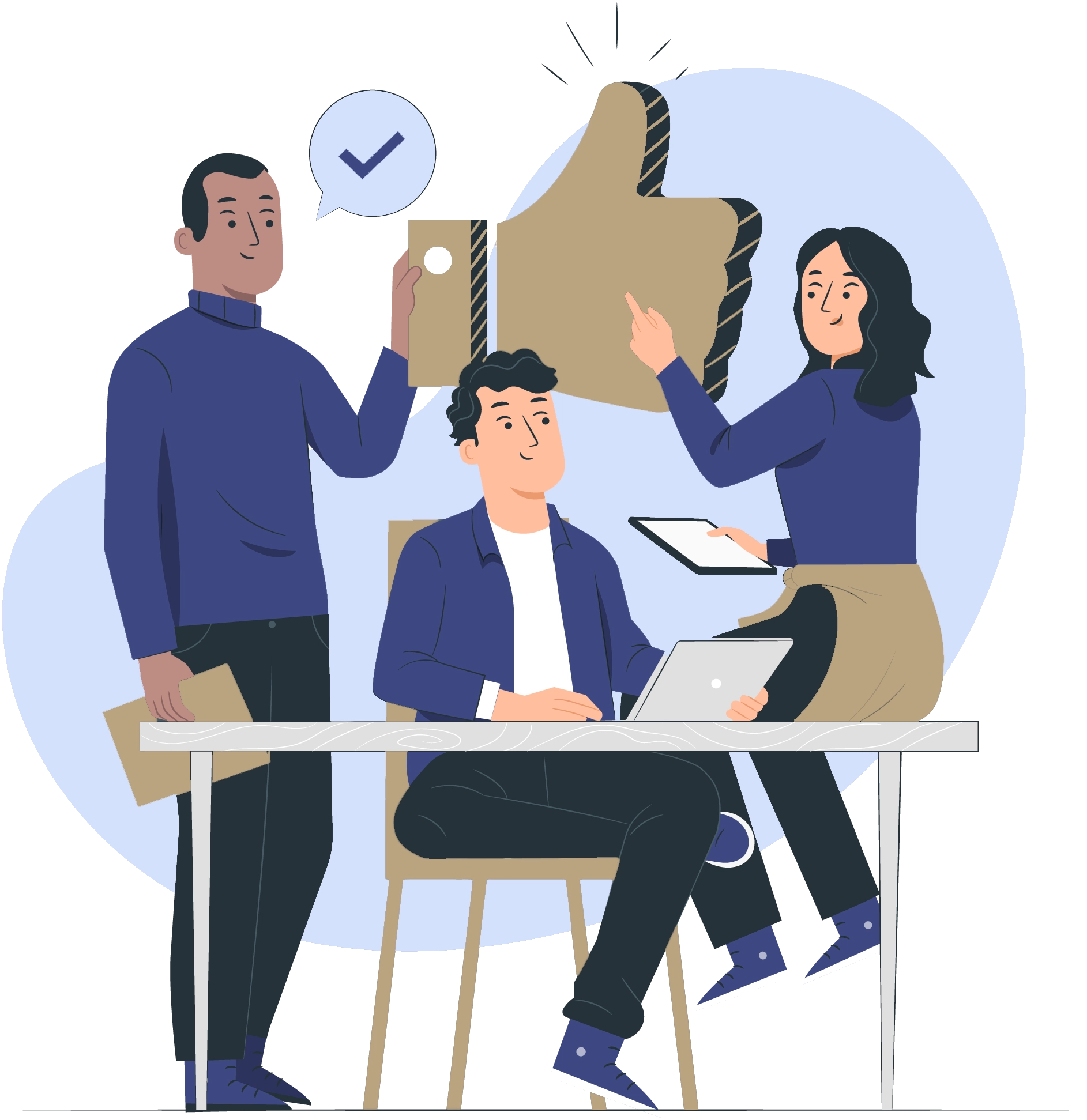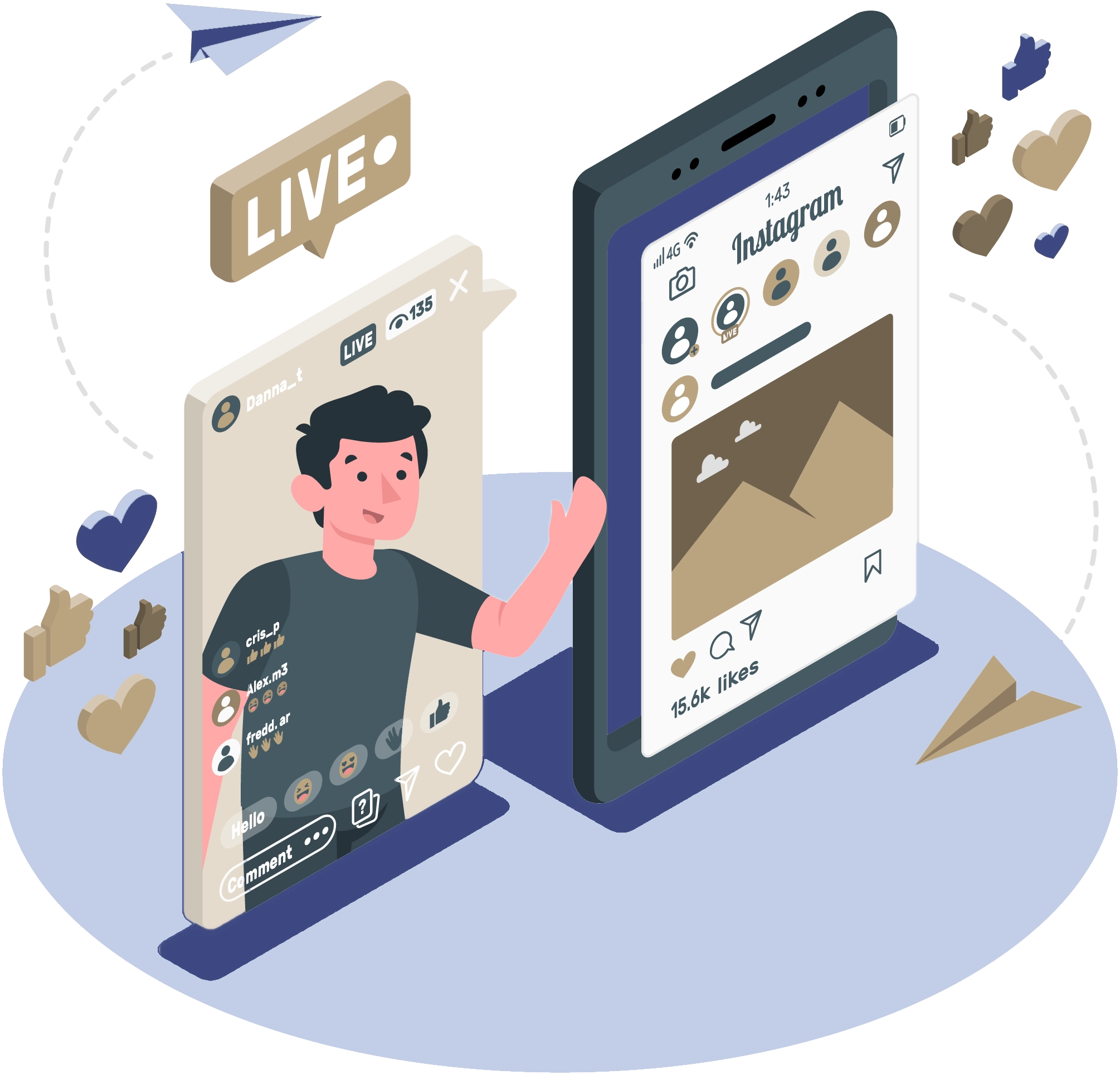 Social Networks Key and Unique Features:
Instagram
Instagram has transformed into one of the most popular social networks worldwide with over a billion active users. It is a visually oriented platform that allows users to share photos and videos with their followers. To maximize your impact on Instagram, focus on creating high-quality and engaging content that aligns with your brand. Use hashtags, interact with your audience through comments and direct messages, and collaborate with influencers to enhance your online presence.

Facebook
With over 2.8 billion monthly active users, Facebook continues to be one of the largest social networks globally. It offers a wide range of features, including personal profiles, business pages, groups, and events. To leverage the power of Facebook for your online presence, create a compelling business page, engage meaningfully with your audience through posts and comments, and utilize Facebook ads to target specific demographics and interests. While this platform may have limited reach in Iran, it serves as a comprehensive and effective platform for expanding your business beyond national borders, particularly in Arab and African countries. By connecting Facebook to your Instagram, you can hit two birds with one stone and share the content produced on Instagram on Facebook as well.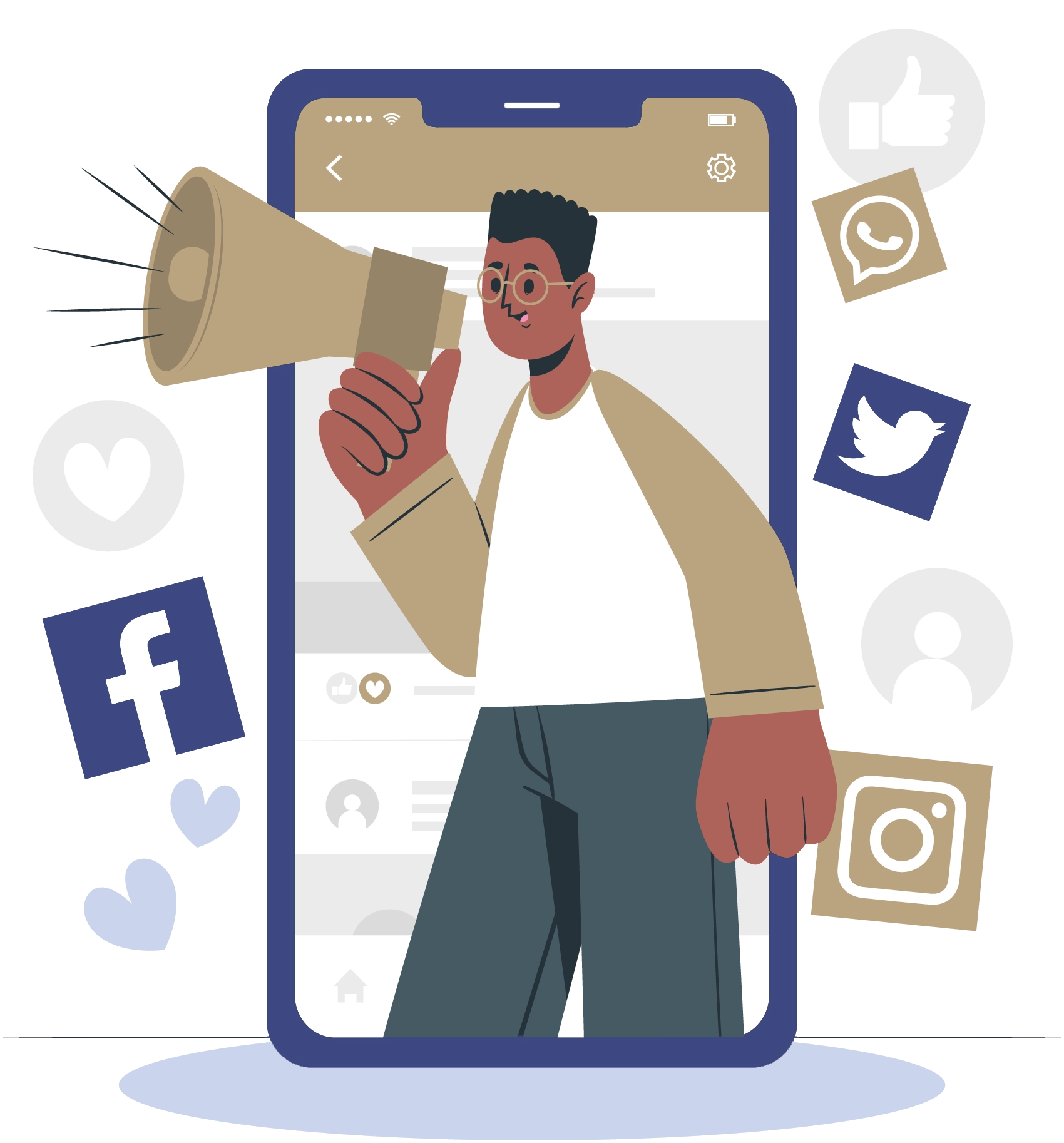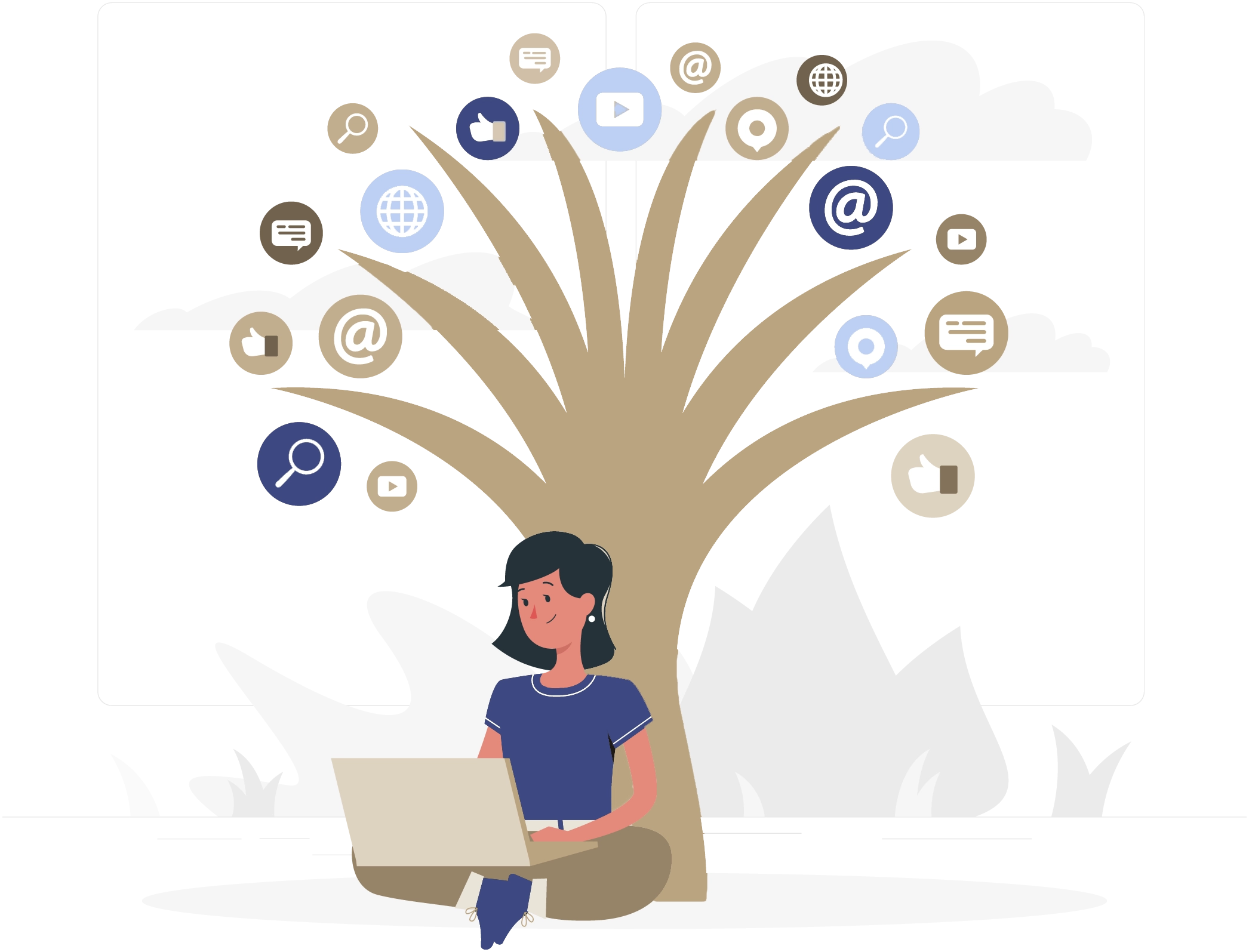 Pinterest
Pinterest is a unique social network that focuses on captivating visual ideas. It allows users to discover and save ideas through images and links, known as "pins." For effective management of your presence on Pinterest, create visually appealing graphic designs, photos, infographics, and a compelling visual identity. Optimize your pins with relevant keywords, collaborate with influencers, and engage with the Pinterest community by sharing and commenting on other users' pins.

LinkedIn
LinkedIn is a social network designed for professionals and businesses. This platform provides exceptional and professional features for networking, job searching, and sharing industry-related content. To build a professional network on LinkedIn, optimize your profile with relevant keywords, connect with industry peers and thought leaders, join relevant groups and share valuable content that positions you as an authority in your field.

TikTok
TikTok has influenced the world of social media with its short videos and viral trends. Its audience is predominantly young, providing a unique opportunity for brands to showcase their creativity. To make the most of TikTok, creating entertaining and engaging videos, participating in popular challenges, collaborating with TikTok influencers, and using popular hashtags to increase visibility and popularity are essential. Keep in mind that TikTok might become a suitable alternative to Instagram in the not-so-distant future in Iran.

Tools and Resources for Social Media Management
Efficiently managing multiple social networks requires suitable tools and resources. Here are some essential tools for assessment:
• Scheduling tools for social media, such as Hootsuite, NovinHub, Buffer, or Sprout Social, can assist you in planning and scheduling your posts in advance, ensuring a consistent presence across platforms.
• Analytical tools like Google Analytics, Facebook Insights, and Instagram Insights provide valuable data and insights regarding your audience, engagement rates, and the performance of your posts.
• Design tools like Canva or Adobe Spark enable you to create visually appealing images and graphics for your social media posts.
• Social listening tools like Mention or Brandwatch help you monitor brand names, industry trends, and customer feedback, allowing you to stay engaged and respond promptly.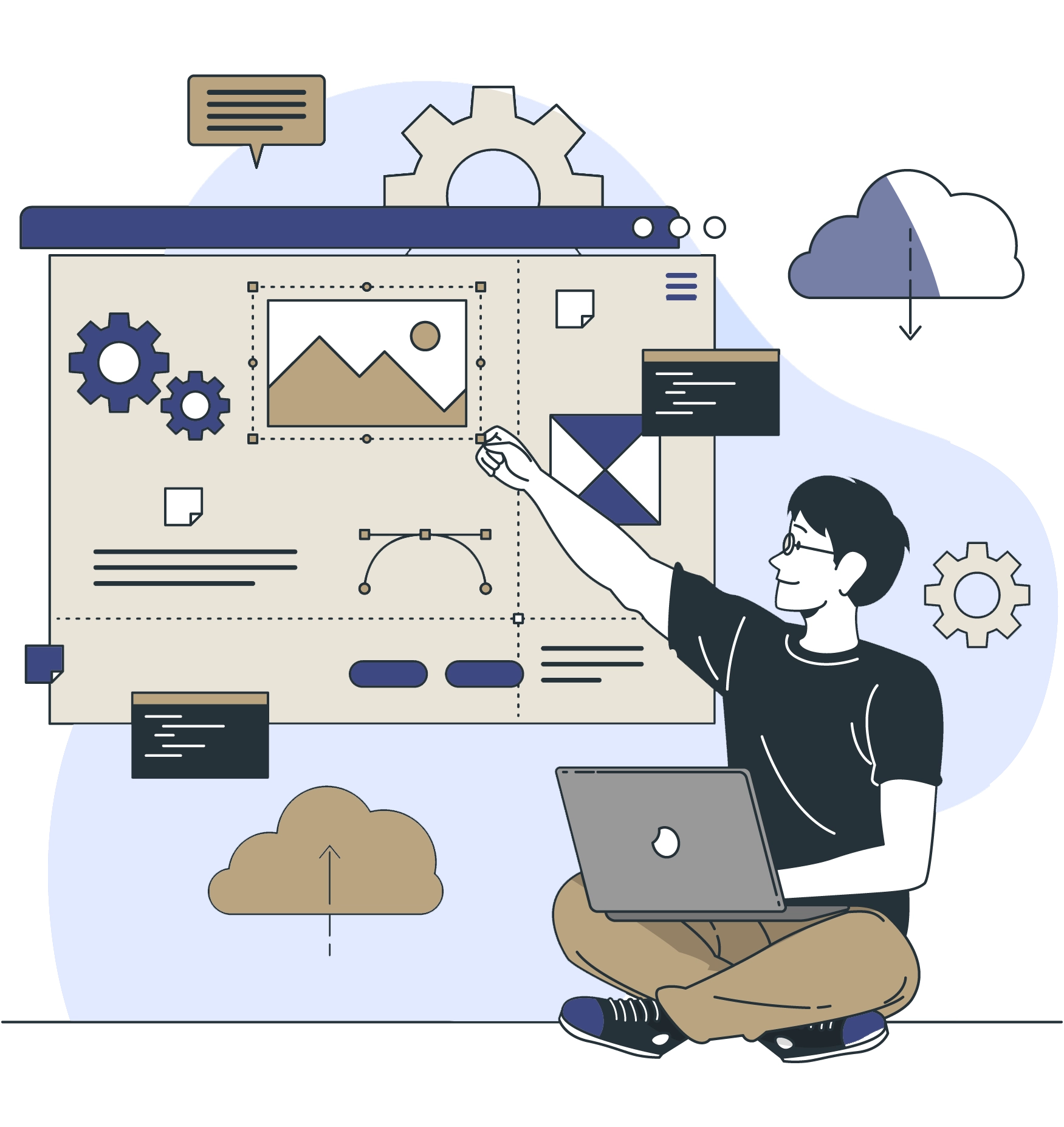 Webnik Method for Managing Your Social Networks:
For the effective management of your online presence on social networks, we use the best methods:
• Define Your Objectives: Clearly articulate what you aim to achieve through your online presence, and tailor your strategies accordingly.
• Identify Your Audience: To create relevant and engaging content, we research and understand the preferences, interests, and demographic characteristics of your target audience.
• Foster Audience Interaction: We actively respond to comments and messages, engaging in relevant conversations to strengthen the social aspect of your presence.
• Monitor and Analyze Your Profile: We regularly analyze growth and progress metrics on your social networks to gather insights into the content which your audience enjoys, enabling us to adjust our strategies accordingly.

Case Studies in Successful Social Media Management
To showcase the power of effective social media management, let's explore two case studies:
Case Study 1: Nike's Success on Instagram
Nike, the renowned sportswear brand, has successfully utilized Instagram to strengthen its online presence. Through captivating photos and videos, Nike showcases its products being used by athletes and delivers motivational content to its audience. Collaborating with popular athletes and using targeted hashtags, Nike has gained a large fan base and created a loyal community of brand enthusiasts.
Case Study 2: HubSpot's LinkedIn Strategy
HubSpot, a leading marketing software company, strategically leverages LinkedIn to build a professional network and establish thought leadership. Through a combination of informative articles, engaging videos, and regular updates, HubSpot provides valuable insights and resources to its LinkedIn audience. By consistently offering high-quality content and actively engaging with its followers, HubSpot has positioned itself as a trusted authority in the digital marketing industry.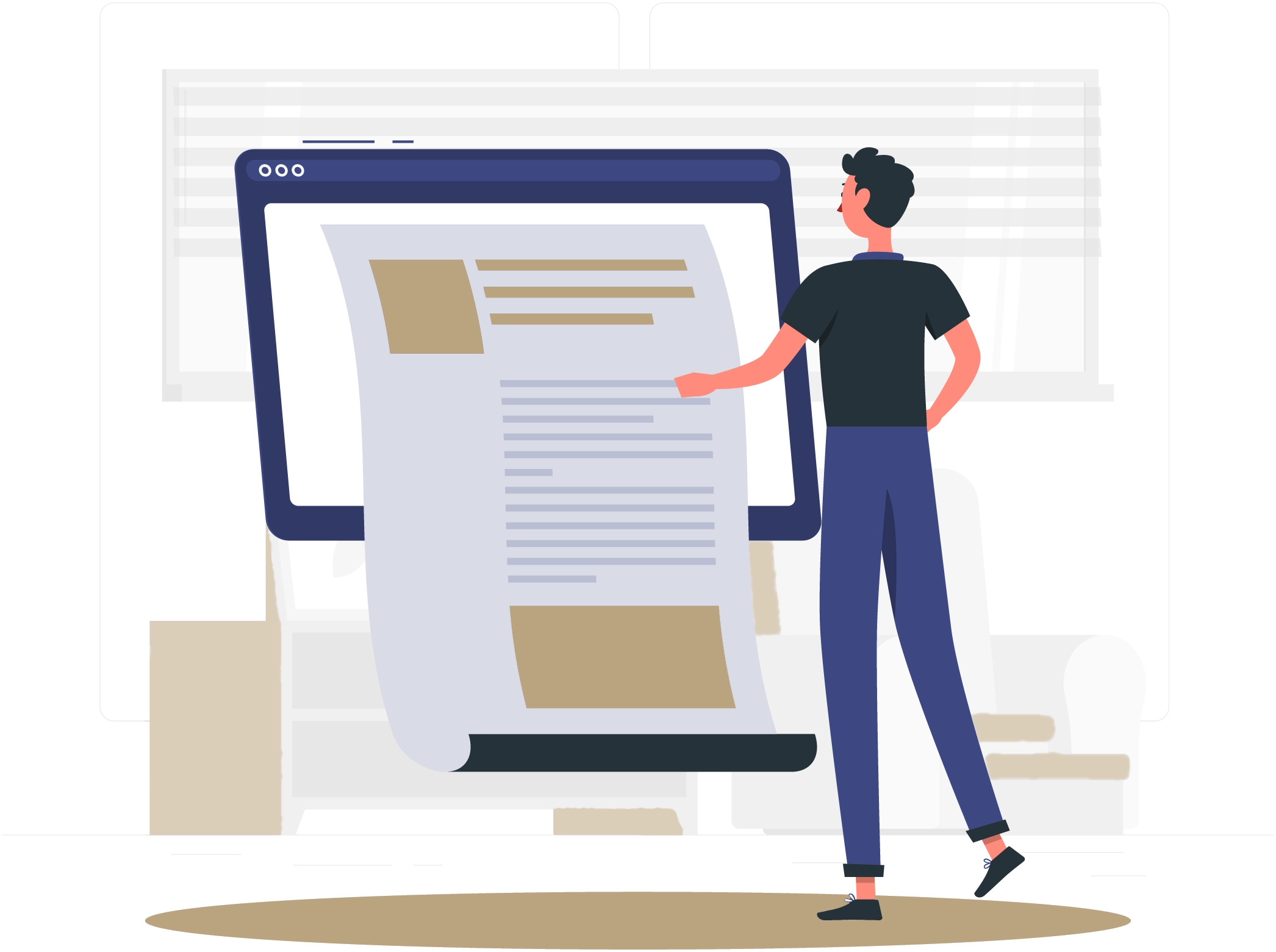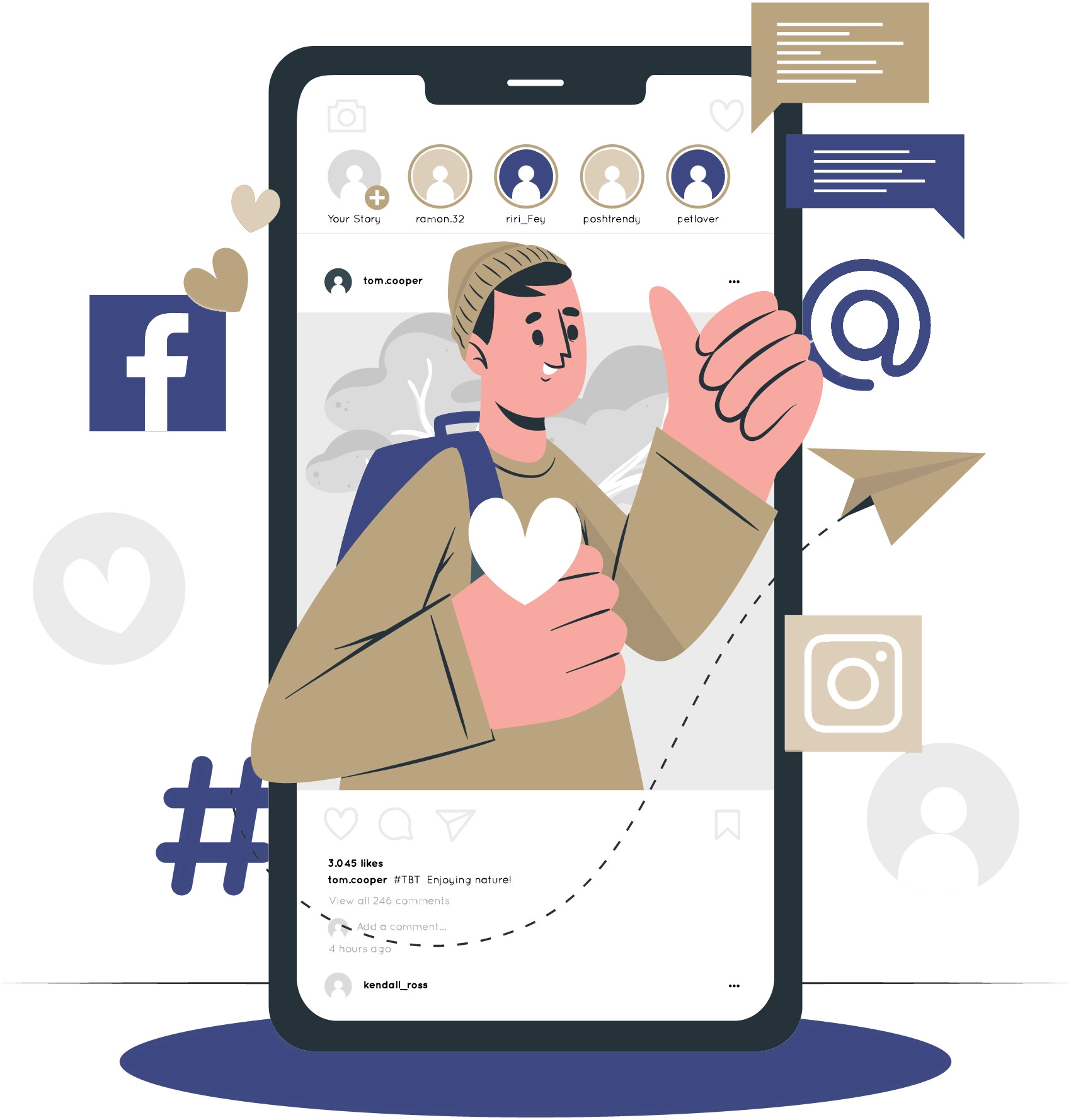 Result
As a result, effective social media management is a powerful tool for maximizing the impact of your online presence. By understanding the unique features of key social networks such as Instagram, Facebook, Pinterest, LinkedIn, and TikTok, and implementing best practices, you can successfully connect with your target audience, build brand awareness, and achieve your goals. Remember to use appropriate tools and resources, monitor your analytics, pattern your successes, and continuously learn from them to consistently improve your social media management strategies.
Start implementing these strategies today and see how your online presence progresses!

Managing social media with Webnik
Perhaps you've heard many times that social networks are one of the most powerful marketing tools in today's world. But do you know how to make the most of this tool? At Webnik, we're ready to help you. We have a professional team of social media specialists who, with their experience and knowledge, can design and implement the right strategy for your business. We create creative and engaging content for your social networks, collect and analyze user feedback, and report the results to you. Contact us to get started, and we'll guide you based on your business type.
stay with us
Portfolio
Related projects