UI/UX Desgin
Web pages and digital applications have become an integral part of our lives today. Everyone interacts with them to acquire new information, use services, and engage with a dynamic world. In this digital world, two very important elements have emerged: UI and UX design.
With years of experience in UI and UX design, Web Nik Company leverages the art and science of creating pervasive digital experiences. From ideation to design and implementation, Web Nik Company is eager to create beautiful, user-friendly, and practical user interfaces for websites and software.
In the following, we will delve into UI and UX design, their role in the digital world, and the importance of ensuring an optimal user experience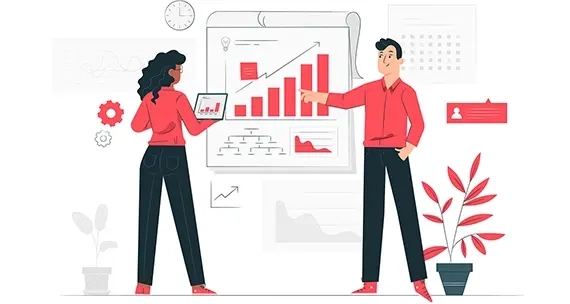 What is UI design?
UI Design, or User Interface Design, refers to the design and creation of the visual appearance and visual experience in applications, websites, software, and interactive systems. It primarily focuses on aesthetics and style. The goal of designers is to create interfaces that users can easily use and enjoy.
UI stands for User Interface, which is the point of interaction between humans and computers. Any technology with which a user interacts is considered a part of the user interface. For example, pages, sounds, style, and responsiveness are all elements of UI design. UI design consists of four main components:
Navigational elements: These elements help users navigate within the user interface. Examples of navigational elements in UI design include dropdown menus, search fields, and back buttons.

Input controls: These are elements on the page that allow users to input information. Input controls include buttons, checkboxes, and text fields.

Informational components: Informational components are used to display information to the user. An example of informational components is the progress bar under a video or tutorial.

Containers: Containers organize content into understandable sections. For instance, content containers use accordion menus to hide or reveal content.
These components play a crucial role in creating a user-friendly and visually appealing interface that enhances the user's experience.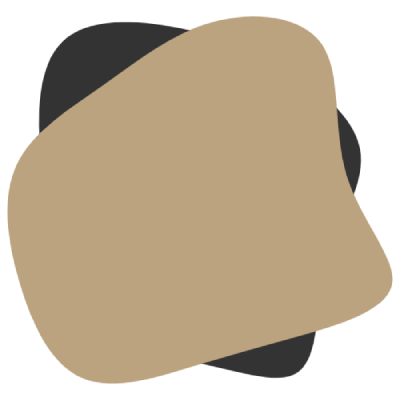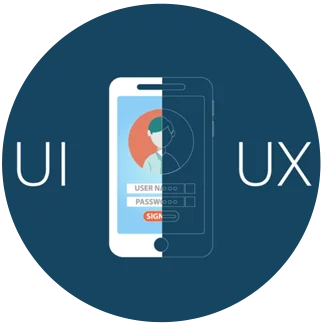 What is UX design?
User Experience Design (UX) is a crucial element in today's digital world, directly impacting people's interaction with products and services. The primary goal of UX design is to create a simple, intuitive, and practical experience for users. This experience not only helps users easily connect with digital products and services but is also highly influential in terms of functionality.
In UX design, several fundamental principles are used:
Users are always at the center of attention in UX design. Analyzing users' needs and preferences and ensuring their satisfaction are primary objectives.

Simplicity in user interface design is of special importance. Clarity and simplicity in navigation and elements facilitate user decision-making.

Design should present concepts and information in a completely understandable manner. Clarity in conveying information and meaningful distinctions from other essential design elements are critical in UX design.

Continuous interaction with users and soliciting feedback from them ensures ongoing improvement in the user experience (UX).
UX design plays a vital role in the success of digital products and services. By providing a good user experience, it establishes a positive relationship with the audience, leading to increased user satisfaction and trust. Therefore, UX design is essential not only for users but also for businesses in the digital world.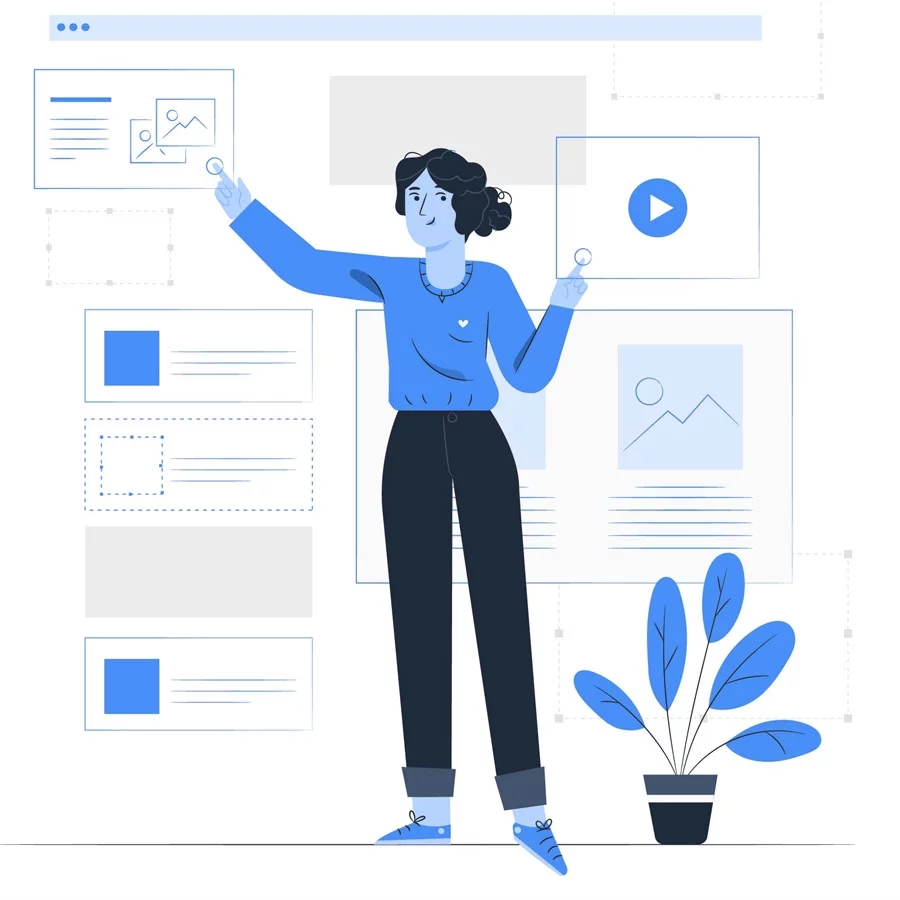 Difference between UI and UX
Developing a product or website that users love often requires good UI and UX design. For example, you can have a banking application that looks great and has a good user interface (UI). However, if the application opens slowly or requires multiple clicks to transfer money between accounts, no matter how good it looks, you probably wouldn't want to use it.
On the other hand, a website can have unique and well-organized content, but if its design is outdated, not visually appealing, or you can't easily figure out how to navigate between pages and options, you probably wouldn't want to use it either.
The fundamental difference between UI and UX design is that UI is more about the appearance and visual elements of a product, while UX focuses on the overall user experience, interactions, and usability of the product. Both of these elements are crucial for creating efficient, user-friendly, and attractive web and software products.
The impact of UX on SEO
While good UX design focuses on providing a satisfying and cohesive user experience, weak UX can lead to user frustration and abandonment, which, in turn, can have a negative impact on SEO.
In fact, UX and SEO are strongly interconnected because they share common criteria that significantly affect the improvement of each other. For example, a positive UX can lead to increased engagement, lower bounce rates, and better click-through rates, which can, in turn, have a positive impact on SEO.
Conversely, poor UX can negatively affect user behavior and lead to a decrease in a website's ranking on search engines. In fact, just as UX can have a positive impact on SEO, SEO can also affect UX. It's important to note that a website optimized for search engines may not always be optimized for the user experience.
For example, keyword stuffing or over-optimizing a website can lead to a reduction in UX and have a negative impact on user interaction, and, in turn, on SEO. Therefore, it's crucial to strike a balance between SEO and UX and ensure that your content will ultimately be engaging for both search engines and your target users.
Road Map
UI/UX Design Steps
Research
Knowing the target audience, their needs and the problem you intend to solve. This stage includes market research, user surveys and competitor analysis.
Identification of َUsers
Creating user personas that represent the target audience. These personas are useful in making design decisions to meet the specific needs of users.
Information Structure
Content organization and product structure. This step includes creating a site map and determining the navigation flow.
Wireframe Design
The purpose of a wireframe is to provide a basic visual structure that shows the placement of different elements of a web page.
Appearance Design
Apply visual aesthetics to the original design. Design of user interface elements, colors, sizes and graphic parts.
Prototype Creation
Build interactive prototypes or high-quality mockups to demonstrate functionality and design. Users can interact with these prototypes.
User Testing
Conducting user tests to gather feedback from users. This helps to identify and correct design problems.
Development
Collaborate with developers to implement product design and creation.
User Test Again
After development, perform user tests again to ensure proper communication between UI and user experience.
Feedback and Improvement
Continuously collecting user feedback, monitoring metrics and making improvements based on real user experience.