Web Design
Website Design Services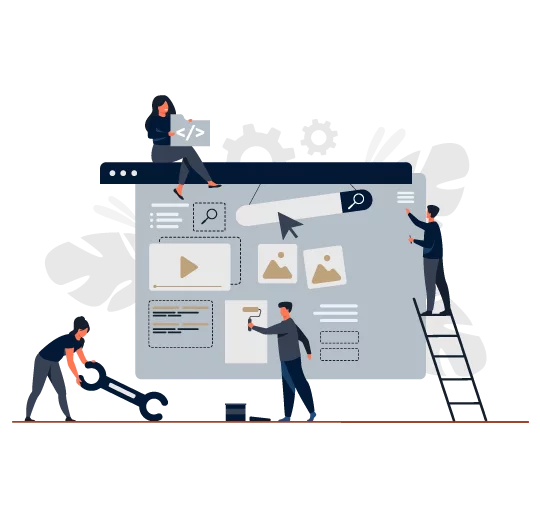 what is website design?
In today's digital world, website design is essential for any business. A website serves as a powerful tool for digital marketing and is the best place to present your products and services to your audience without limitations on the type of content. With website design, you can potentially reach thousands of customers and increase your sales and revenue. Now, having a website is recognized as a vital and natural part of business, and by designing a custom website, you can harness its benefits all in one place.
The benefits of website design
Website design is essential for both small and large businesses and can offer numerous benefits. These advantages include:
Increased Sales: By creating a website, you can reach a wide range of target audiences across Iran and significantly increase your sales.

Brand Recognition: Your website can contribute to brand recognition and enhance your credibility among your audience.

Enhanced Credibility: Providing accurate and up-to-date information on your website can attract customer trust and boost your credibility.

Improved Customer Service: By offering quick and precise responses to customer questions and concerns on your website, you can enhance your customer service.

Expanded Customer Base: With an online presence, you can access a broader spectrum of potential customers and multiply your sales.
As a result, designing a website for your business can lead to increased sales, brand recognition, enhanced credibility, improved customer service, and expanded potential customer base.
Webnik in Website Design
If you're looking to create a professional website for your business, our experienced company can assist you in building an attractive and user-friendly website. With our services, you can increase your sales, boost brand recognition, and enhance your credibility among customers. For more information on how to create a professional website for your business, please contact us.
Portfolio
Related projects